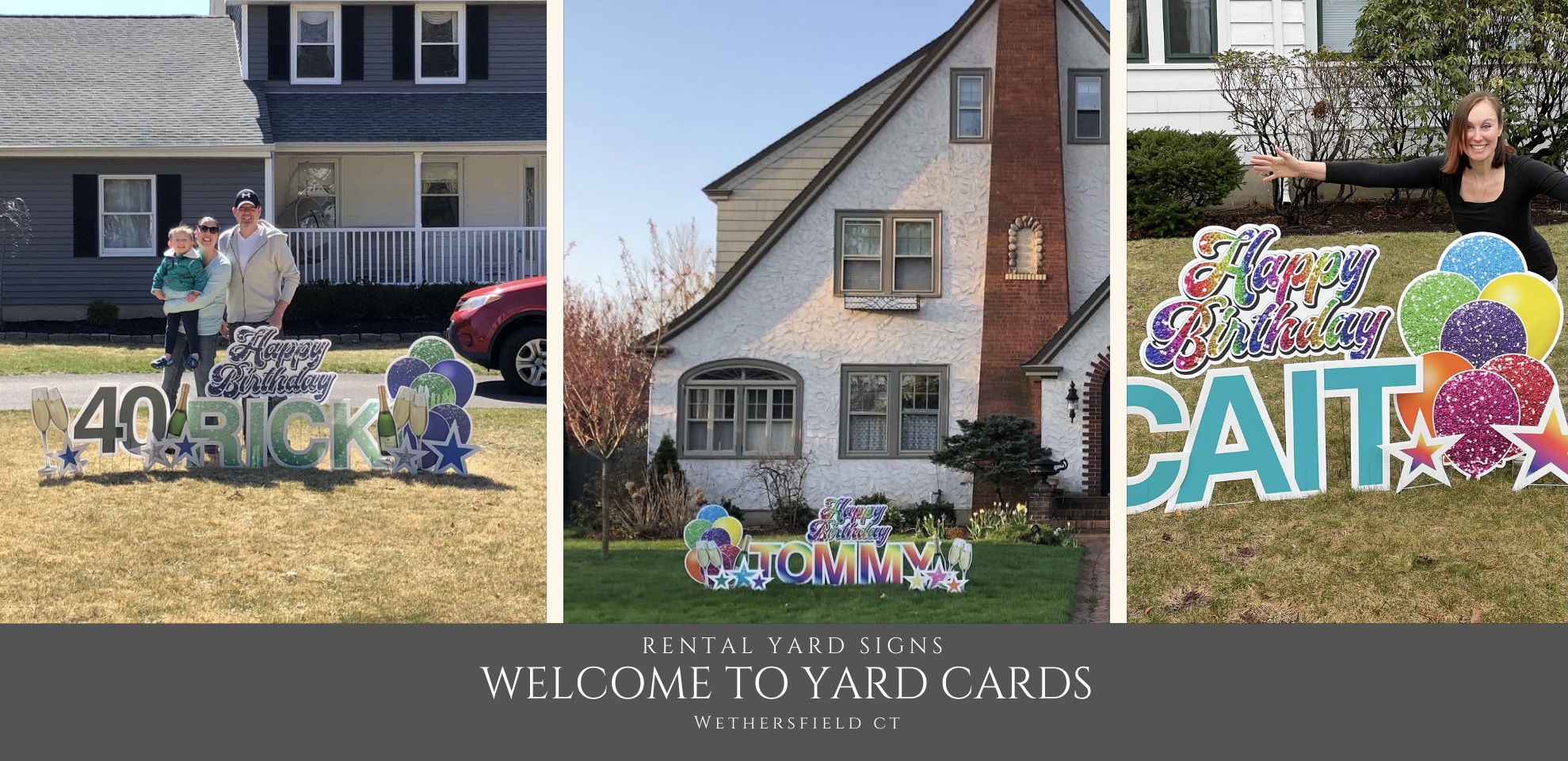 Yard Cards llc is Wethersfield's premier yard sign rental service. We set up life size, attention grabbing greetings right in your yard. We decorate for birthdays, anniversaries, graduations and more. With customizable packages and affordable pricing, we pride ourselves on top notch service. Family owned and operated our staff is here to help make your occasion a memorable one.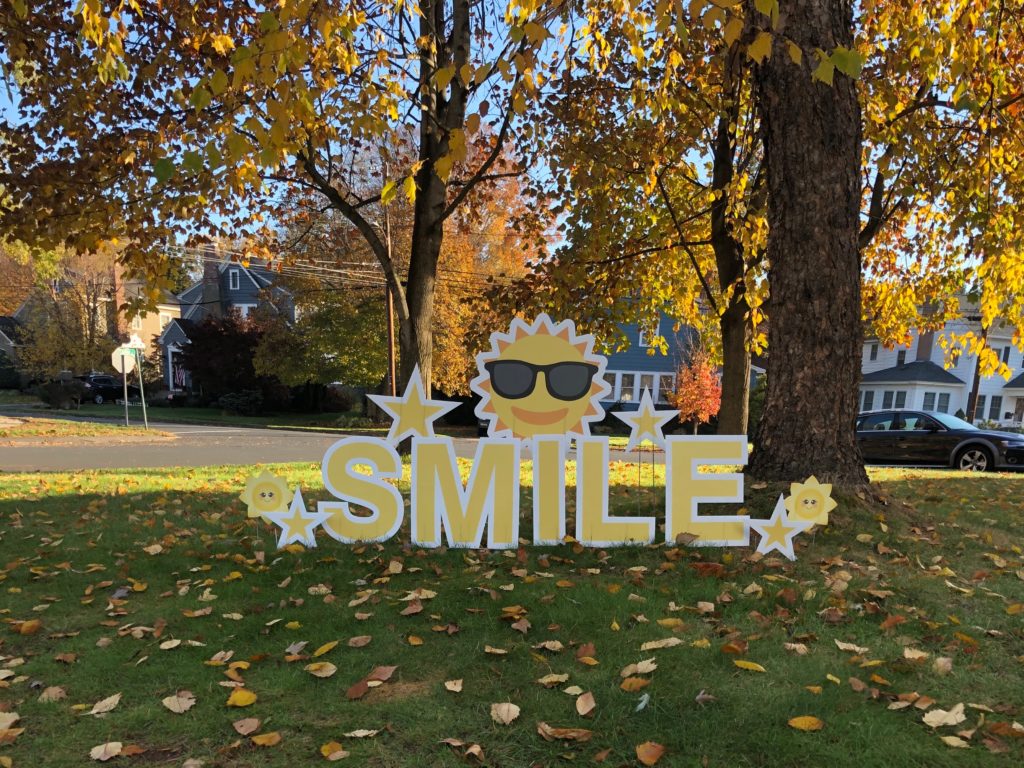 Mission Statement
Sending smiles and connecting with our community. We strive to be all the things that make you feel good when using our rental services. Kindness, creativity, affordability and accommodation are at the heart of our core values. Our mission is to create visibly positive messages throughout our communities while treating every customer and occasion equally special.
Why Rent?
Convenience, cost & conservation. There are many benefits to renting a special occasion yard card. First, we offer a service along with your rental. We do all the set up and break down so you can focus on the more important aspects of planning and enjoying your day.
We offer a wide range of colors and themes so you can rent different sets for different occasions, which provides a huge savings in cost.
Finally, the biggest benefit to renting is to reduce waste. Every time you choose to rent a yard card you reduce the amount of reproduction needed to replace it. We take extra steps to keep our signs in good condition with proper cleaning and storage so they last longer. We work to fix every sign when needed and repurpose them when we can. And, when their lifespan is over we recycle to make sure we are doing our part for the environment.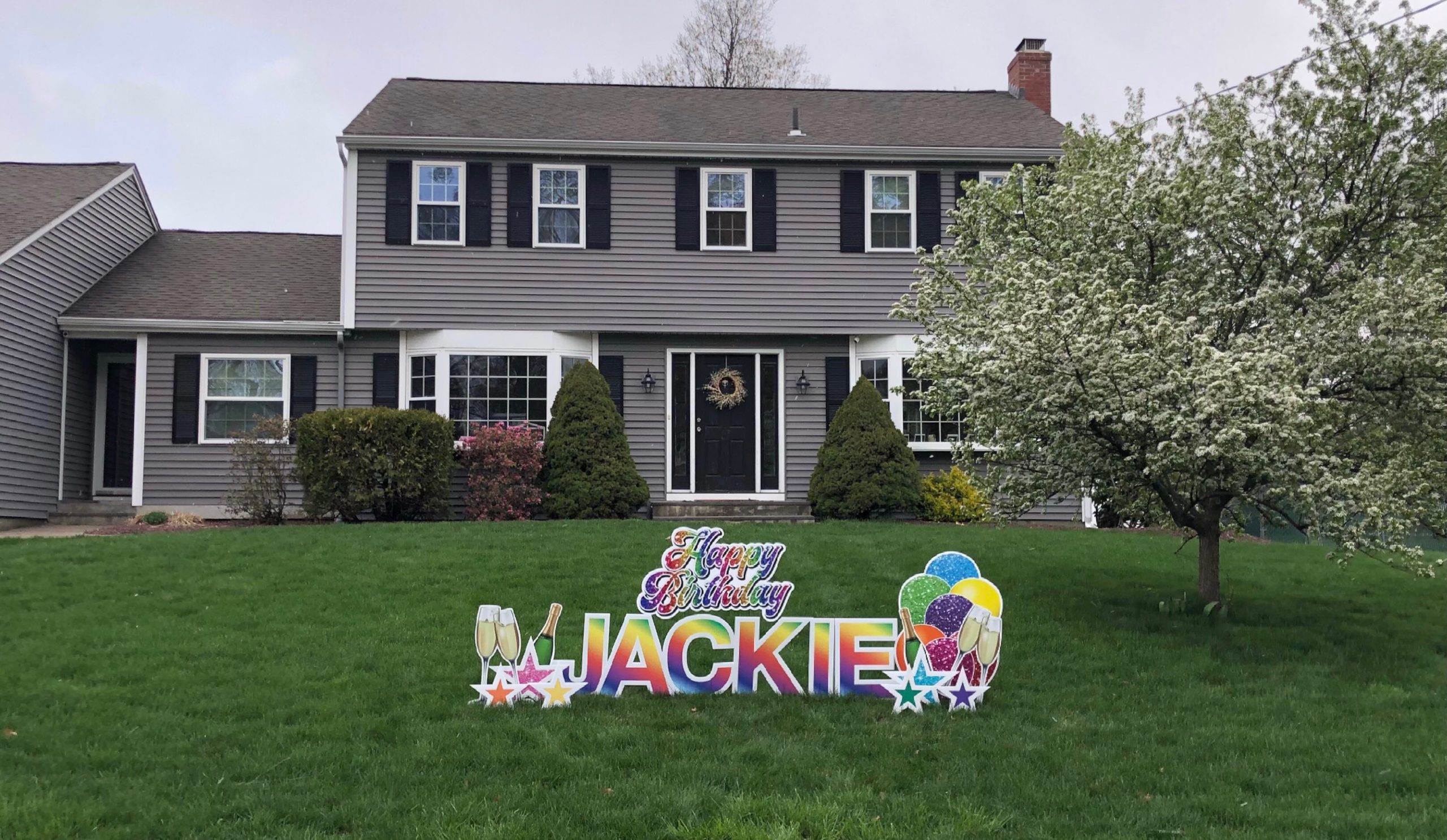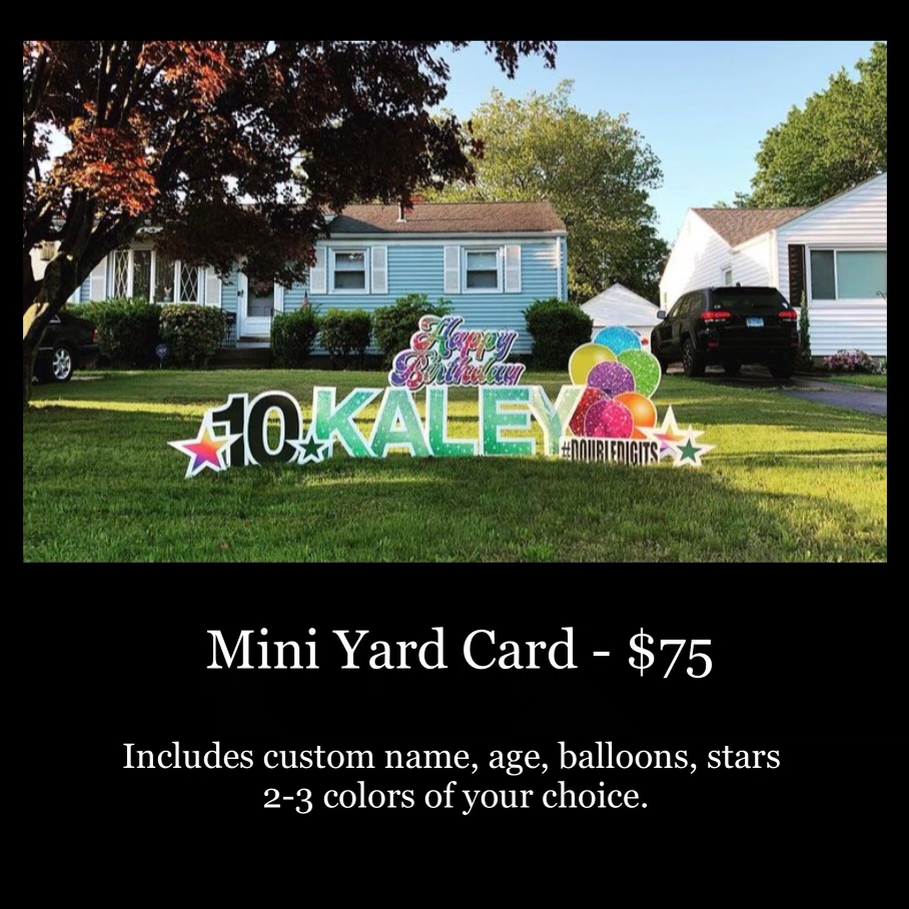 Happy Birthday flash sign

1 name, age, b

alloons & stars


Additional name is $25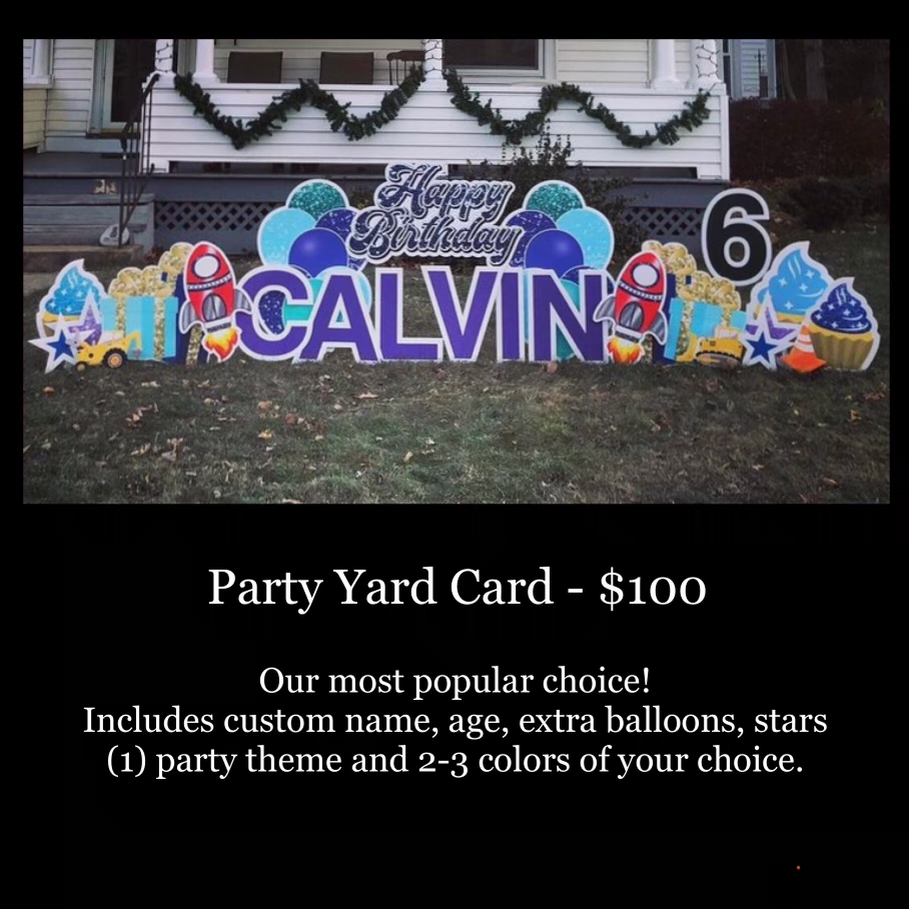 1 custom phrase

1 name and/or age

balloons & stars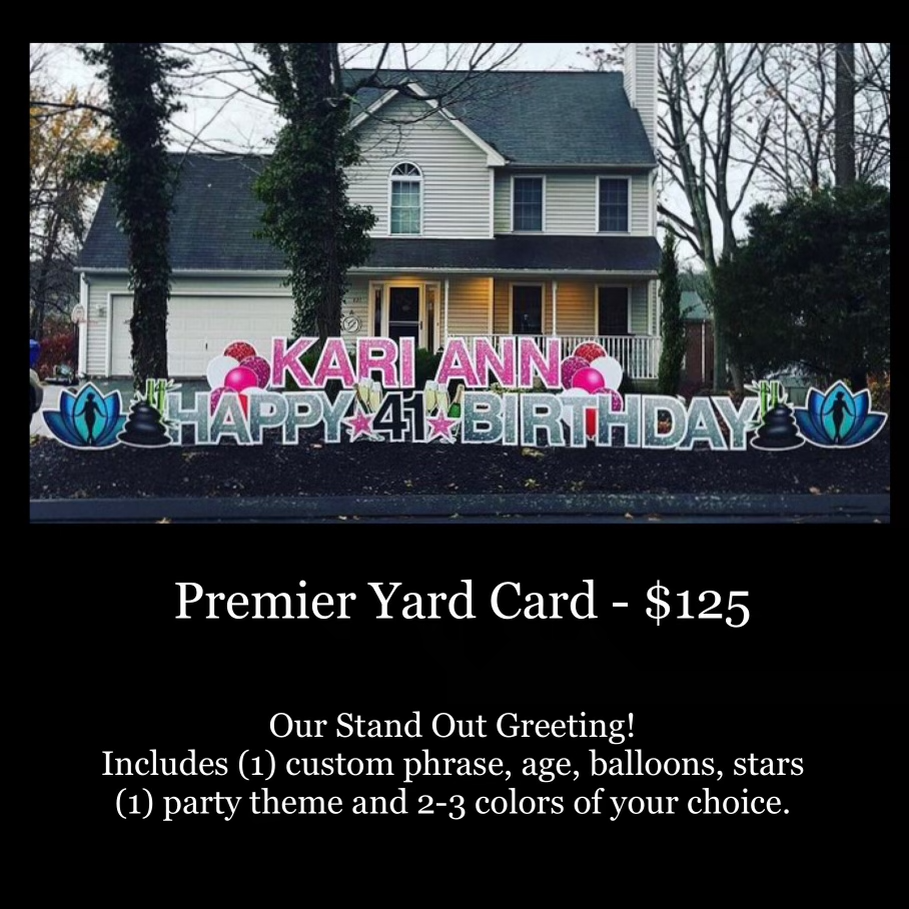 1 custom phrase

1 name and/or age

balloons & stars

themed graphic icons (choice of 1 theme from list)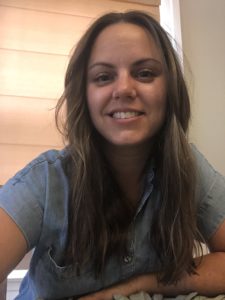 Who We Are
Hello! My name is Deirdre. I started Yard Cards with a vision to send smiles across Wethersfield. With the incredible support from neighbors and local businesses I'm thrilled to see that vision come to life. I've been lucky to catch a glimpse of the connections between those who send and receive yard cards as gifts. Each one has been sent with a different purpose and story behind them. They are personal and unique to the relationships between people and I hope that each one is designed and delivered with that in mind. 
Yard Cards in the Community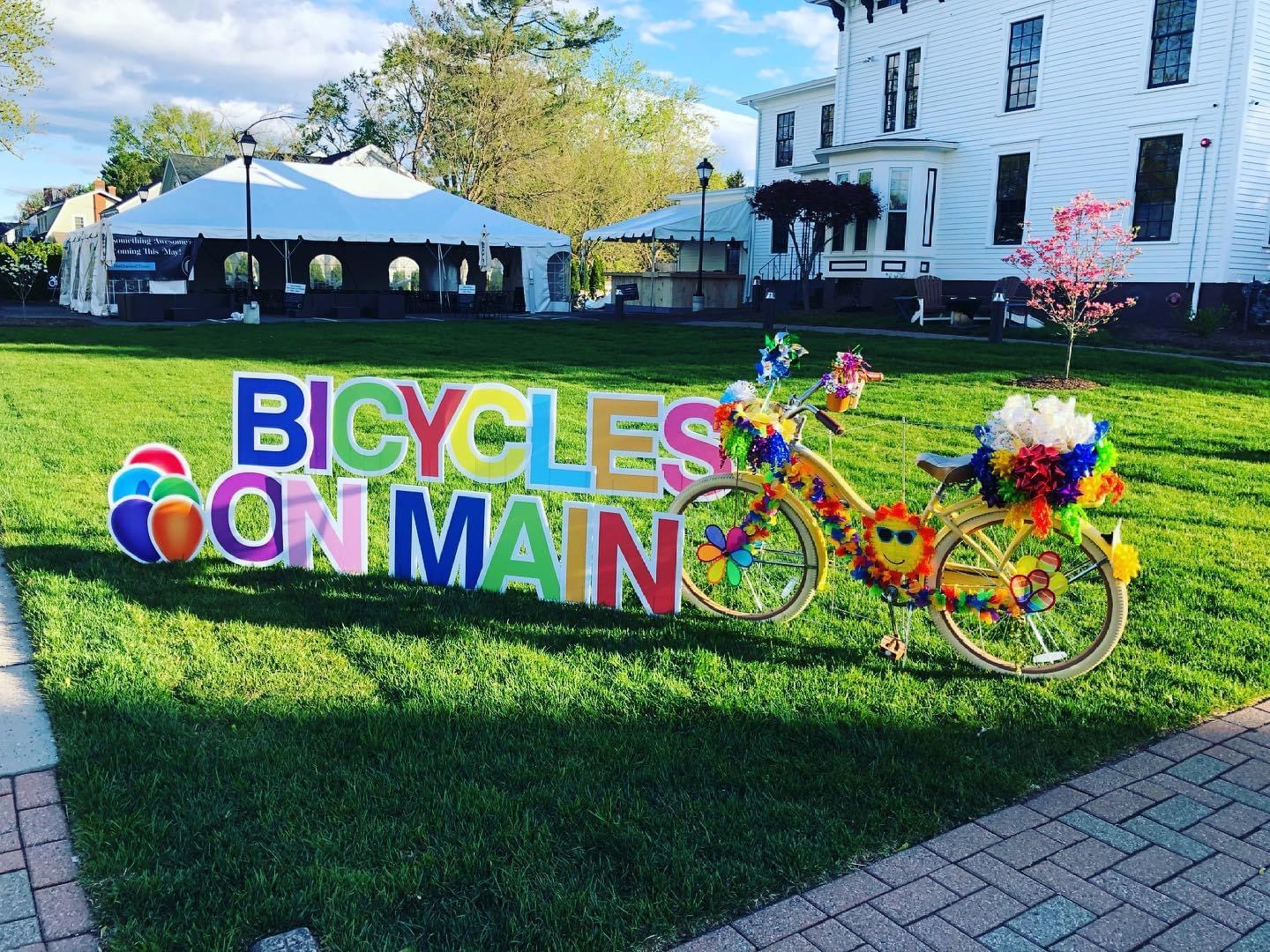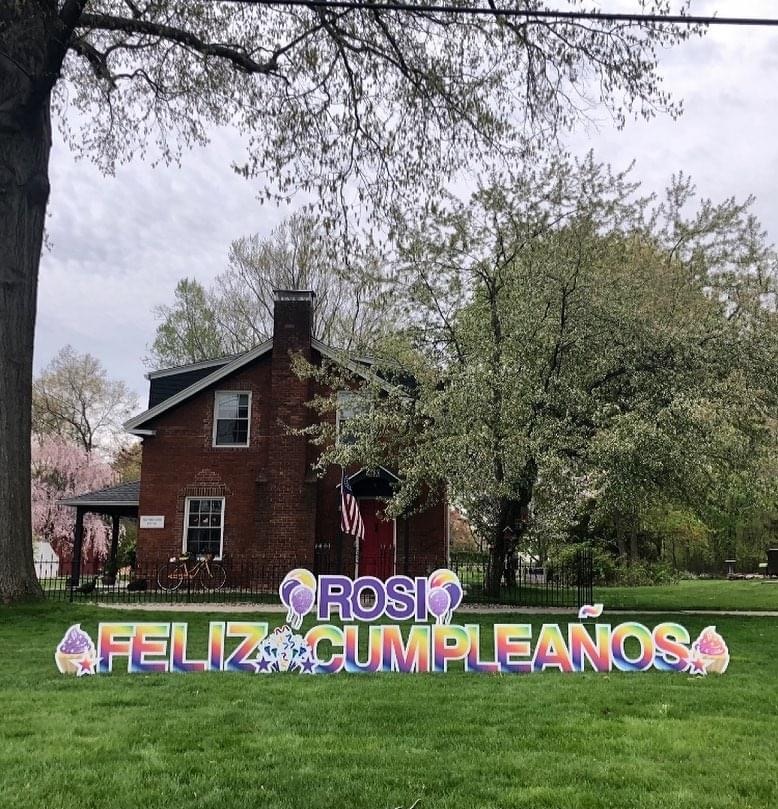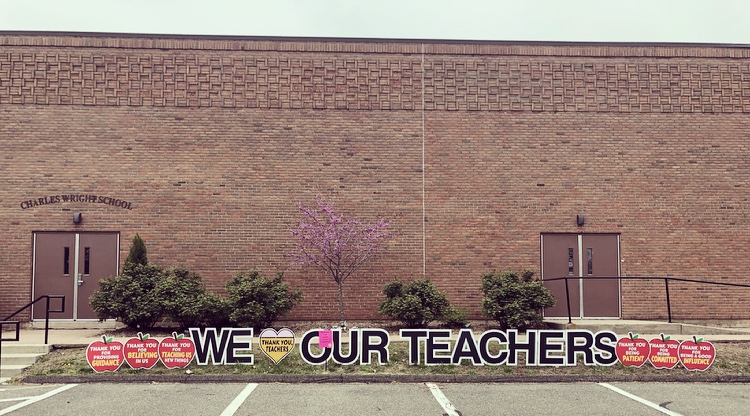 Teacher Appreciation Week
Yard Cards llc is Connecticut's premier yard sign rental service.