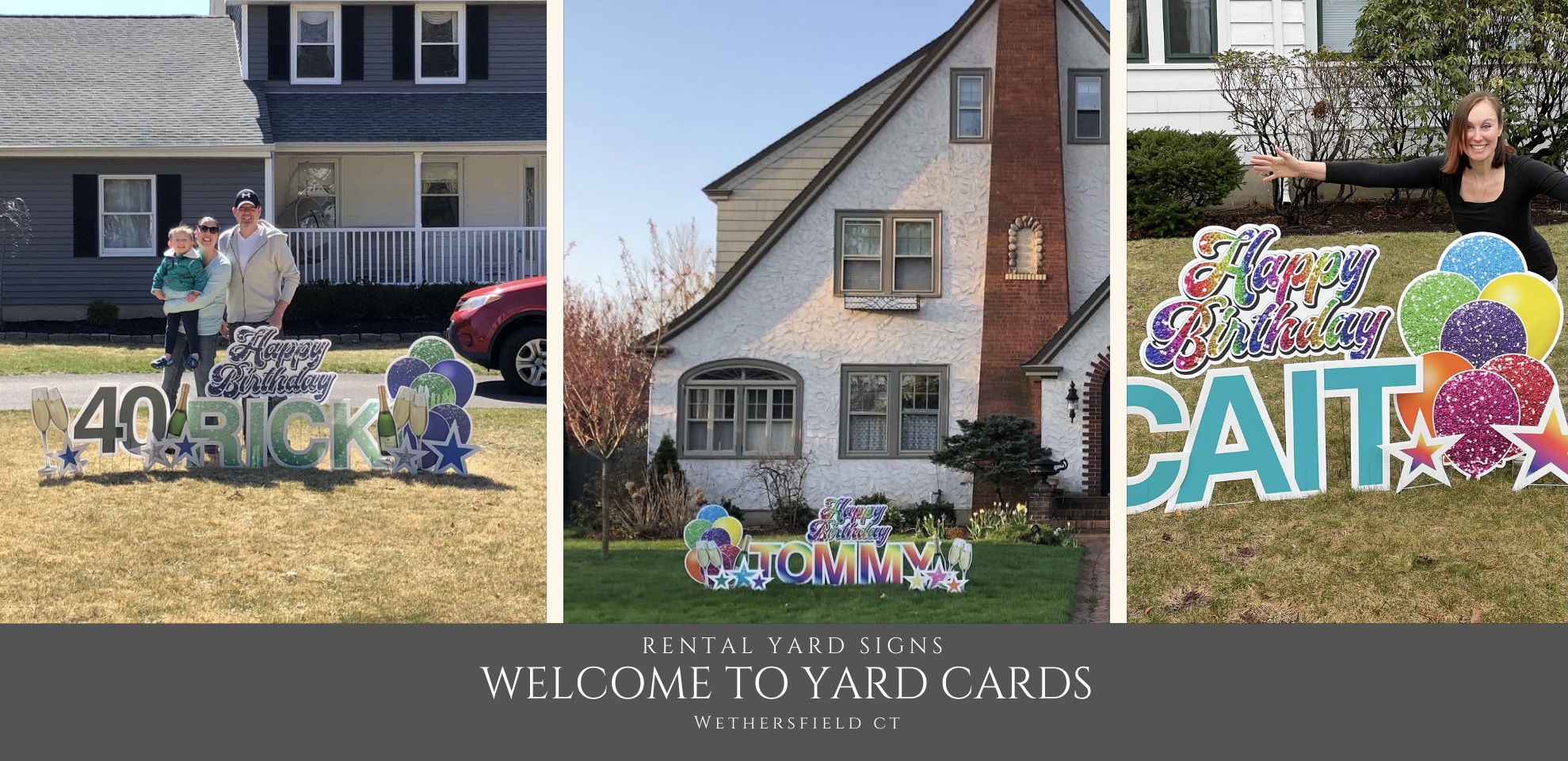 Yard Cards llc is Wethersfield's premier yard sign rental service. We set up life size, attention grabbing greetings right in your yard. We decorate for birthdays, anniversaries, graduations and more. With customizable packages and affordable pricing, we pride ourselves on top notch service. Family owned and operated our staff is here to help make your occasion a memorable one.
Convenience.
Outdoor decor, made easy! The convenience of having us organize, install and clean up your yard card allows you the time to plan all the other details of your event. As a service company, it's important we make the process as easy as possible for you. You tell us what you want and we take care of the rest!
Cost.
Have multiple kids? Do you host a variety of events? Are you a PTO chair or community volunteer? Different occasions call for different themes, colors and designs and being able to pick and choose from our range of offerings keeps your cost low and options wide.
Conservation.
When you rent a yard card you're not only supporting a small local business, you're reducing the reproduction of unwanted waste and addition to our landfills. We take extra care to clean, store and reuse all of our signs making it an eco-friendlier way to decorate your special events.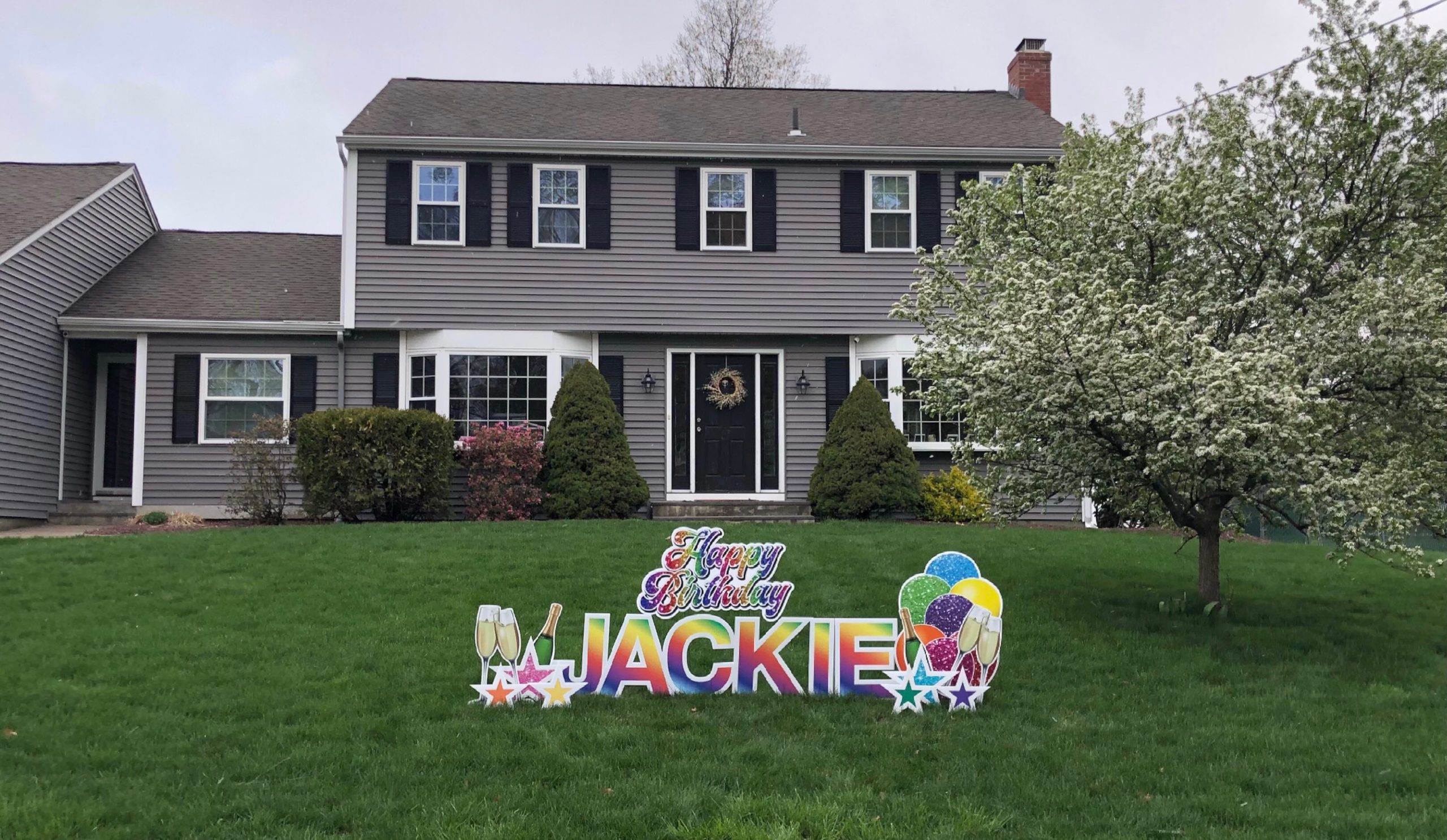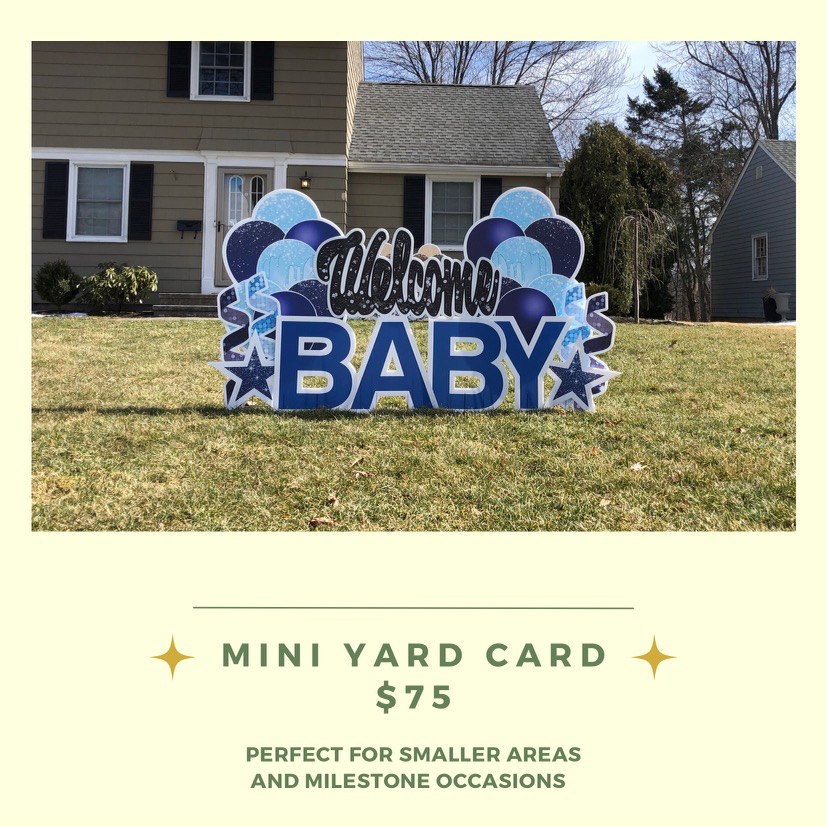 1 celebratory statement sign

1 custom name and/or age

Matching balloons & stars
Additional name $25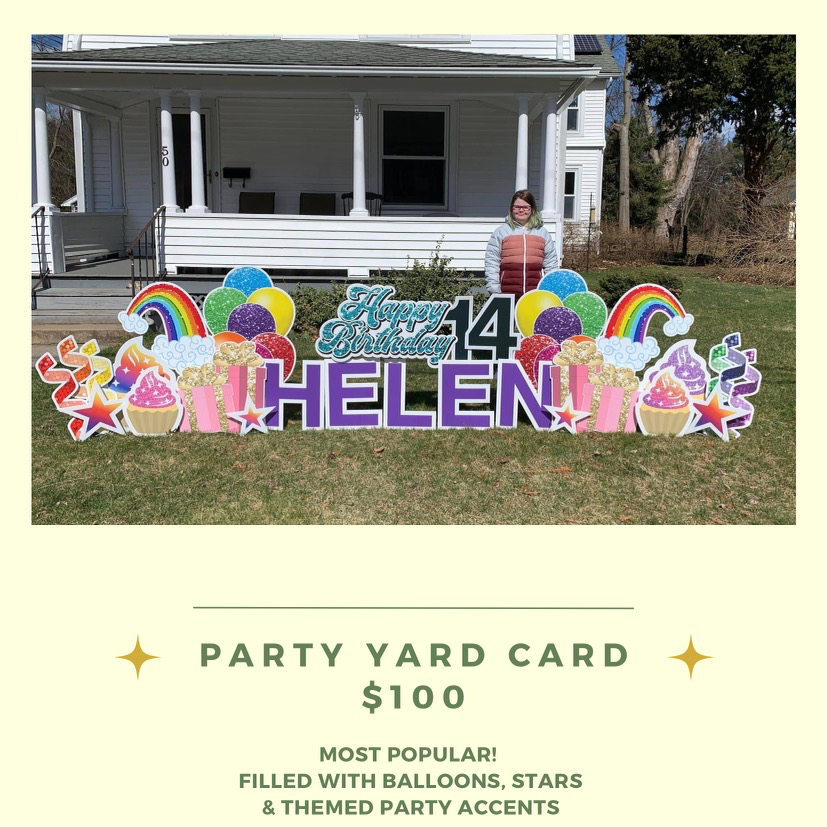 1 celebratory statement sign

1 custom name and/or age

Matching balloons & stars
Themed party graphics 
Additional name $25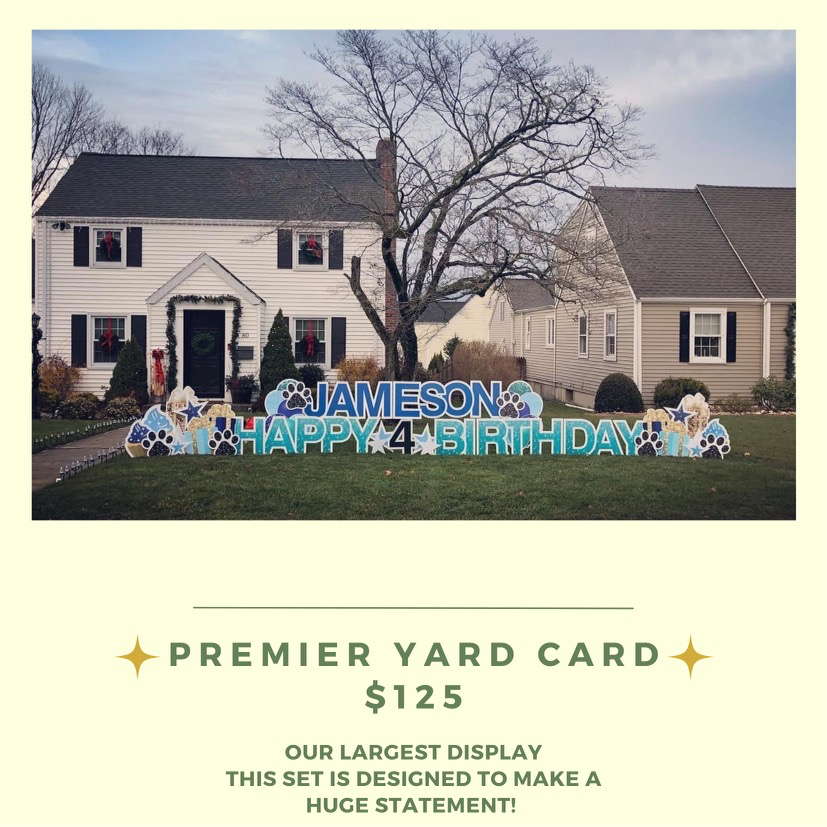 1 custom phrase (up to 20 letters)

1 custom name and/or age

Matching balloons & stars
Themed party graphics
Additional name $25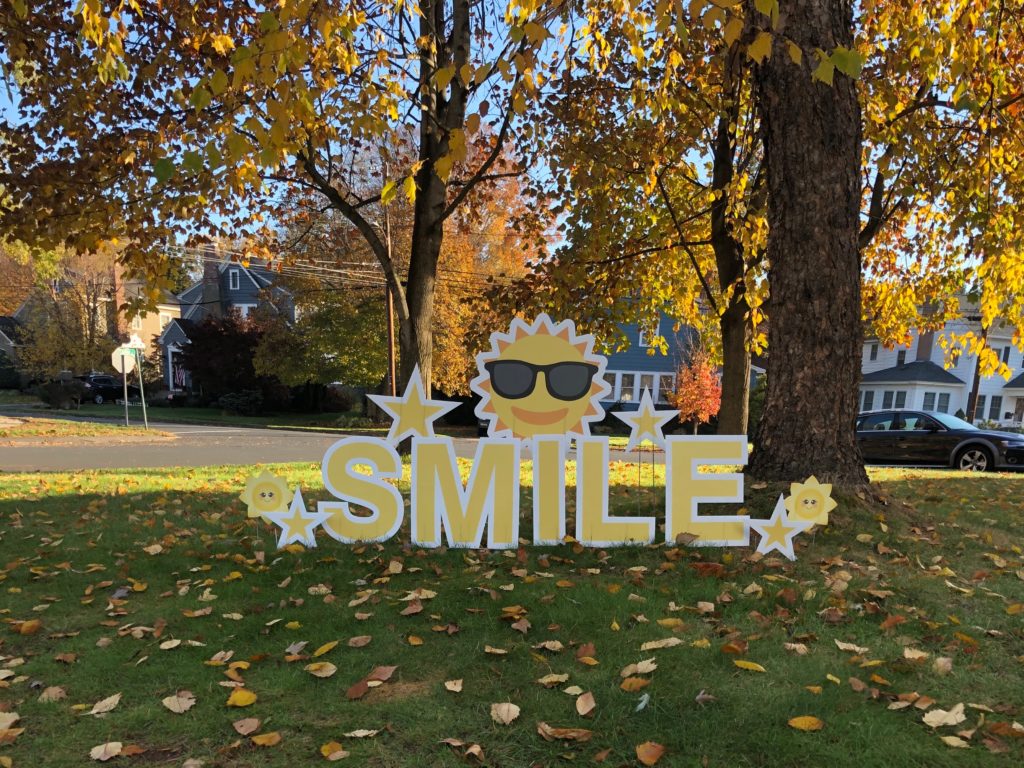 Mission Statement
Sending smiles and connecting with our community. We strive to be all the things that make you feel good when using our rental services. Kindness, creativity, affordability and accommodation are at the heart of our core values. Our mission is to create visibly positive messages throughout our communities while treating every customer and occasion equally special.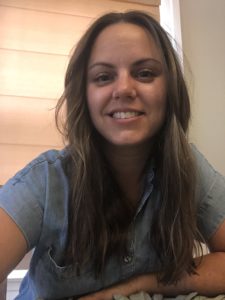 Who We Are
Hello and welcome. My name is Deirdre, I'm the owner and founder of Wethersfield Yard Cards. As a business analyst by trade, I've spent nearly two decades helping others grow their business to be its best. In the summer of 2020 I had the opportunity to open my own business, making Wethersfield Yard Cards come to life.
More About Us
With the incredible support from our community, we've been able to connect with thousands of neighbors and local organizations to provide a service that is not only fun but rewarding. Giving back to our public schools is a critical part of our mission and something I am most proud of. We are evolving each day thinking of new ways to bring joy into all your homes and hope that every event we get to be a part of exceeds your expectations. From celebrating your loved one's birthdays to Halloween 'BOOs', Galentines gifts and our new OW Santa Letters, I'm excited to continue this work and look forward to sending smiiles across Wethersfield and beyond. 
Yard Cards in the Community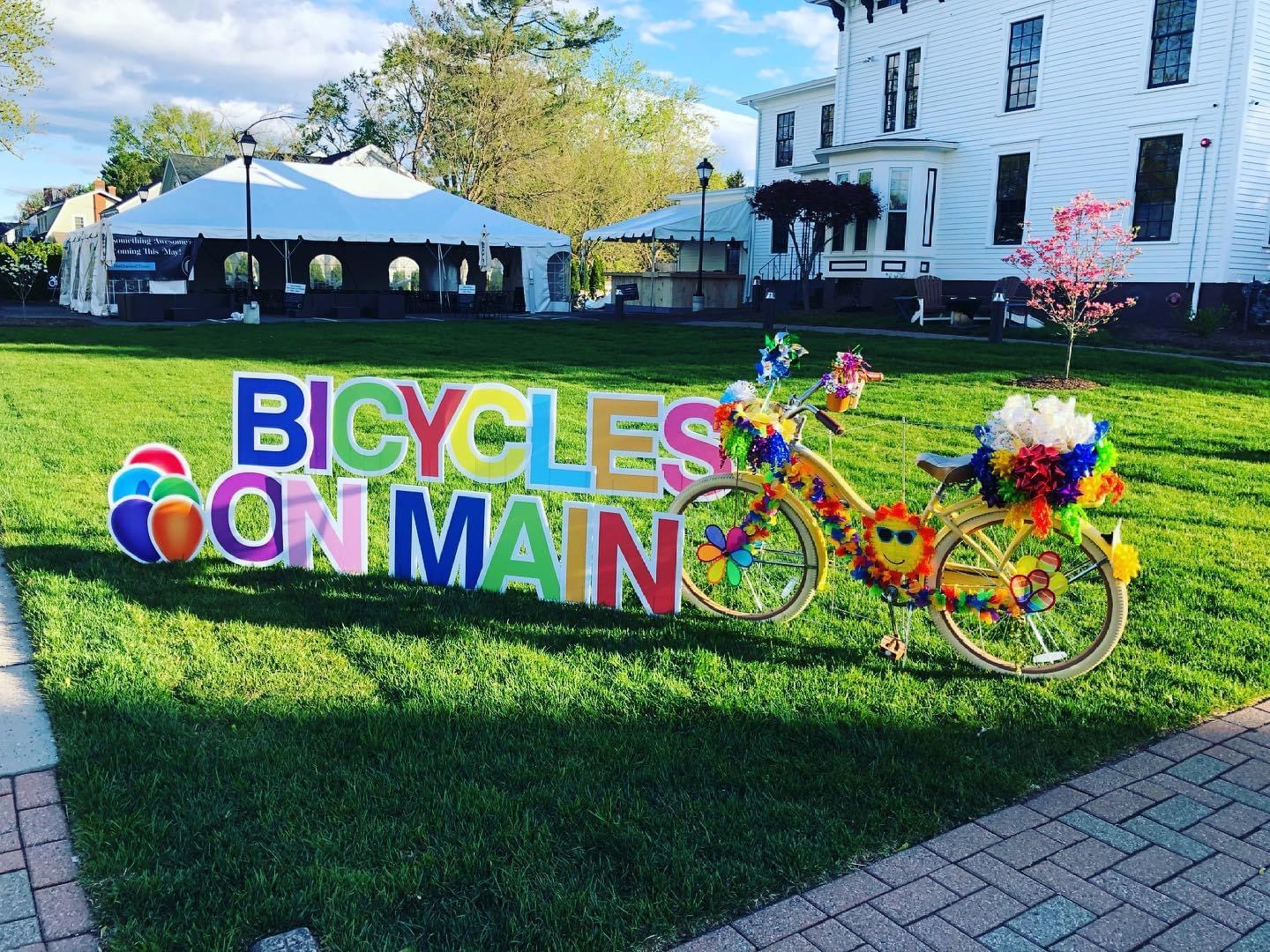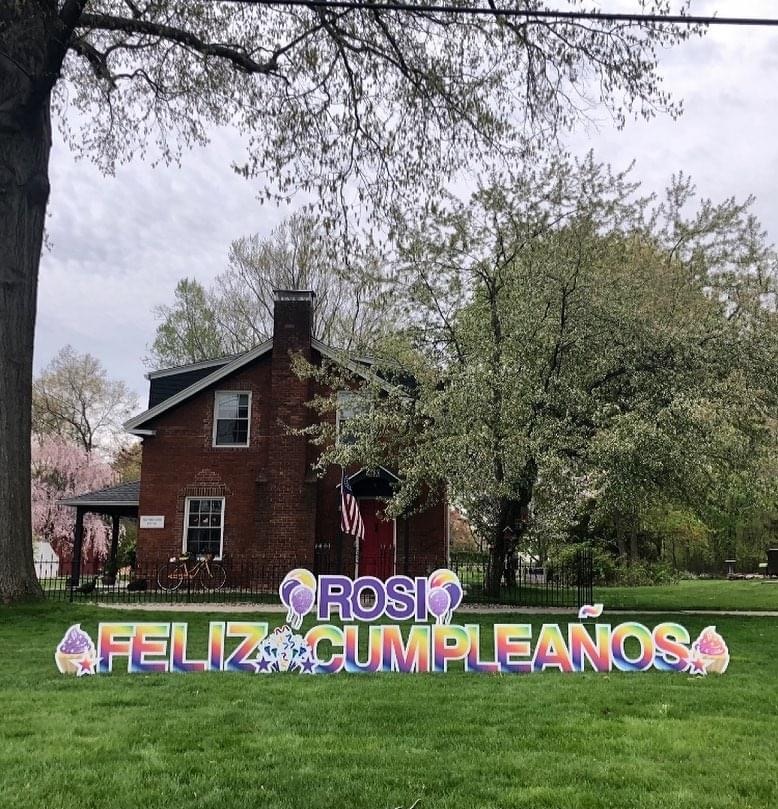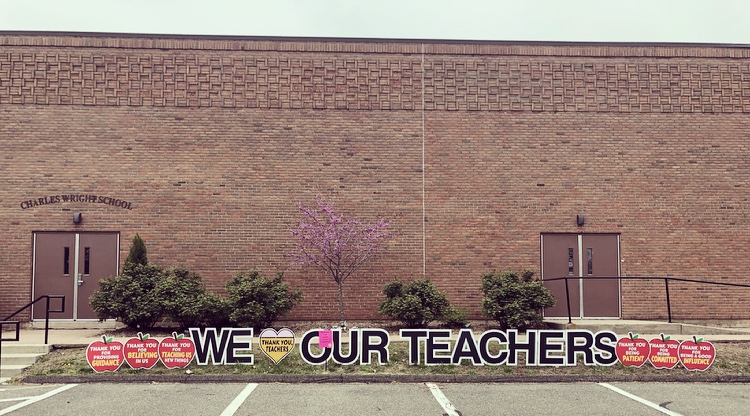 Teacher Appreciation Week
Yard Cards llc is Connecticut's premier yard sign rental service.